Show notes
In diesem Podcast spricht Björn Brundert mit Alexandra Baleta, PhD., Senior Director Industry EMEA, bei VMware, u.a. über die Veränderungen in der Manufacturing-Branche in den letzten Jahren durch IT und die Weiterentwickung von Industrie 4.0.
Zeitstempel
03:01 - Was ist und wo findet man Manufacturing
04:07 - Begriffsdefinition: OT und Unterschiede zur klassischen IT
06:20 - Herausforderungen für IT in OT Umgebunden
08:01 - COVID-19 Effekt auf Manufacturing
10:50 - Industrie 4.0 und darüber hinaus
12:45 - Digital Twins
17:16 - Daten und Echtzeit-Anforderungen
23:41 - Applikationstransformation und neue Softwarearchitekturen in OT
28:35 - Hannover Messe 2022
34:55 - Blick in die Zukunft
Weiterführende Links
Hosts
Björn Brundert
Principal Solution Engineer, Application Platforms | Office of the CTO, Global Field at VMware --- Bjoern Brundert is a Principal Solution Engineer with focus on Application Platforms at VMware. As part of this role, he works with a variety of customers across different stages and industries on their digital transformation journey to cloud-native applications and platforms, mainly based on Kubernetes and Cloud Foundry. Bjoern is also part of VMware's Office of the CTO, Global Field organization and facilitates continuous feedback between VMware R&D, VMware's field organization and customers across Europe. Bjoern joined VMware in 2010 and has focussed on Virtualization, Cloud Computing and their implications on people and processes inside large organizations across industries. He is a regular speaker at industry events, user group meetings and meetups as well as other VMware-internal and public events. ---- LinkedIn Profil: https://www.linkedin.com/in/bjoernbrundert/
View episodes
Guests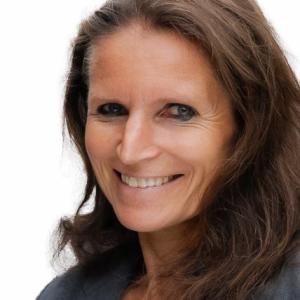 Alexandra Baleta
Alexandra bringt mehr als 25 Jahre Erfahrung im globalen Management und im operativen Geschäft mit und ist verantwortlich für die Branchenstrategie von VMware in Europa, dem Nahen Osten und Afrika. Sie leitet ein Team von Senior-Branchenexperten in den Bereichen Verteidigung, öffentlicher Sektor, FSI, Gesundheitswesen und Life Sciences, Fertigung und Automotive sowie Einzelhandel und Konsumgüterindustrie, um Führungskräften Einblicke in die Branche zu gewähren und sie bei der Beschleunigung der Unternehmenstransformation durch technologische Investitionsentscheidungen zu unterstützen. Sie verfügt über mehr als 15 Jahre Erfahrung in der diskreten und verfahrenstechnischen Fertigung, die von der Zusammenarbeit mit F&E-Teams bei der Entwicklung neuer Produkte über den Aufbau und Betrieb von Fertigungsstätten bis hin zur Sicherstellung optimierter Liefer- und Vertriebsabläufe im globalen Maßstab reicht.
View episodes