Show notes
In diesem Podcast spricht Björn Brundert mit Dr. Eva-Maria Hempe, Senior Director Central EMEA Enterprise & Application and Cloud Transformation, u.a. über Nachhaltigkeit als wichtiger Teil einer Unternehmensstrategie und welche Rolle Informationstechnologie als Verursacher, aber auch als Lösung für ein ökologische und ökonomische Nachhaltigkeit spielt.
Zeitstempel
00:00 – Vorstellung Dr. Eva-Maria Hempe
07:45 - Was bedeutet ESG?
15:22 - Welchen Rolle spielt die IT?
20:34 – Was ist ein Digital Twin?
22:53 – Maßnahmen für eine Green-IT
26:21 – Maßnahmen für Operations
32:10 – Maßnahmen für Anwendungen
38:48 – Was macht VMware Im Bereich Nachhaltigkeit?
42:31 – Wie können Unternehmen Green-IT strategisch angehen?
Weiterführende Links
Hosts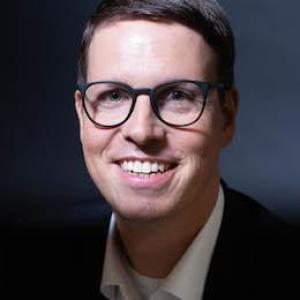 Bjoern Brundert
Principal Technologist | Office of the CTO, Global Field at VMware #### Bjoern Brundert is a Principal Technologist and part of the leadership team for Central Europe, Middle East and Africa at VMware. As part of VMware's Office of the CTO, Global Field organization he facilitates continuous feedback between VMware R&D, VMware's field organization and customers and partners across Europe. #### LinkedIn Profile: https://www.linkedin.com/in/bjoernbrundert/
View episodes
Guests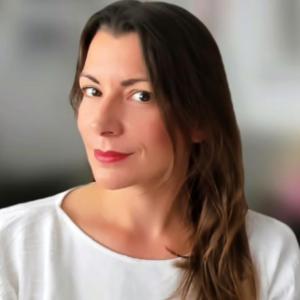 Dr. Eva-Maria Hempe
Eva-Maria adressiert Herausforderungen digitaler Transformationen basierend auf einem breiten Spektrum an Erfahrungen in Strategie, digitaler Produktentwicklung, Vertrieb und organisatorischen Veränderungen. Sie vereint die analytische Pragmatik einer Naturwissenschaftlerin mit einer tiefen Überzeugung bezüglich der Wichtigkeit von Empathie, Customer Centricity und Human-Centric Design für nachhaltigen Erfolg. Sie hat über 10 Jahre Erfahrung in verschiedene Bereichen der Healthcare/ Lifescience Industrie, und leitete unter anderem beim Weltwirtschaftsforum ein Projekt zu nachhaltiger Gesundheit. Bei VMware verantwortet sie das Grosskundengeschäft in Zentraleuropa und leitet das Application and Cloud Transformation Team. Seit der Zeit ihres PhDs an der University of Cambridge ist sie eine passionierte Ruderin.
View episodes